Concorde Turbo-Jet Engine, Complete with Afterburner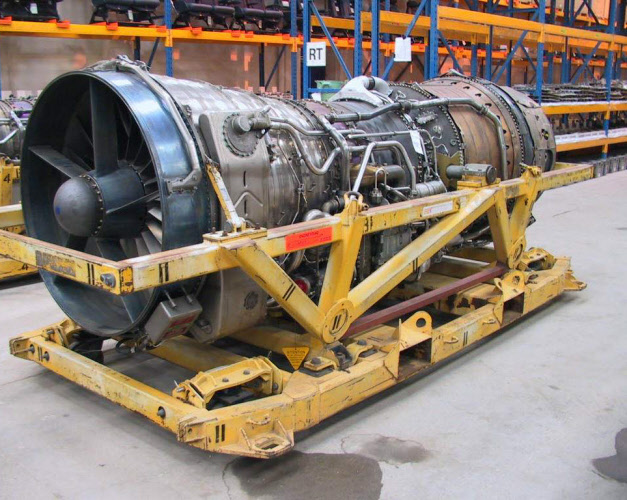 Concorde Turbo-Jet Engine, Complete with Afterburner
Concorde Turbo-jet engine, an Olympus 593-610 engine with after-burner and transport / storage frame.
A Rolls-Royce Olympus Turbojet engine 593-610, fitted with afterburner.
Complete with serial numbered mobile stand.
Documentation includes:
BA signed / Auctioneers certificate of authenticity.
BA restriction of use, it must only be used for static display.
Also the original Delivery Log book detailing all sub assemblies, with original signatures and a record of the aircraft it was fitted to for delivery and its position on wing.
Approx sizes: 6 meters (18 feet) long and standing 1.5 meters (5 feet) high.
Weight: Engine 3 ½ tons, stand 2 tons combined weight 5 ½ tons.
This was the only engine BA sold which had the afterburner fitted and the engine serial number plate attached. In addition, the only one for which the original Log Book for delivery has been released.
This engine was fitted on wing no.3 position on Concorde reg.: G-BFKW number 214,
(later changed to G-BOAG now positioned in the Museum of Flight Seattle, USA).
Concorde G-BFKW no. 214 delivery flight was from BAe Filton to LHR on 06/Feb/1980 and flown by Captain B. O. Walpole and on the same day for acceptance flight (flight 9) was flown by Captain E. B. Trubshaw.